SIMCO Expands Its Footprint into South Africa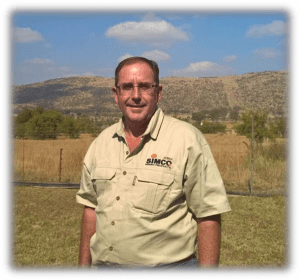 Due to ongoing strong demand by South Africa's Mining scene for SIMCO's Innovative, Cost Effective Mining Products SIMCO South Africa has been established, formed in April 2015, strategically located in Pretoria to service the Middleburg and Witbank Mining regions.
SIMCO Africa will be headed up by Bertus Haasbroek, a local identity with over 30 years' experience designing and field testing Mining Products in South Africa and African Nations.
Bertus brings a wealth of knowledge and enthusiasm to the table for SIMCO
SIMCO Africa will be focused on providing the South African marketplace with Products such as New Generation Dragline Buckets and GET offerings, Innovative and Reliable Rigging Components and Customised Wear Parts for all brand/model Buckets designed to extend service life between rebuilds.
For further information on SIMCO's exciting range of Mining Products please do not hesitate to contact Bertus today.
Email: or Mobile: +27 83 272 6958