STANWELL CORPORATION LIMITED UNLEASHES SIMCO's EVER POPULAR OMEGA DRAGLINE BUCKET AT MEANDU MINE …
Fitted in September 2016 to Meandu Mine's BE1370W Dragline this impressive 50m³ Class Dragline Bucket is receiving positive operator feedback and meeting with their expectations.
Stanwell's Meandu Mine is in the South Burnett in Southern Queensland, the mine has the capacity to supply up to seven million tonnes of coal a year to the adjacent Tarong Power Station.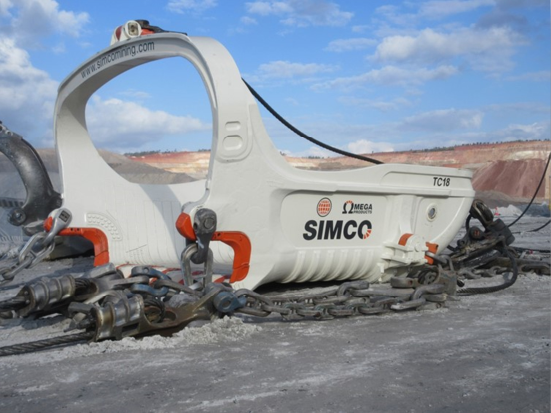 The design of the Bucket features low sidewalls compared to conventional Buckets for weight reduction and material flow assistance
The "Omega" Dragline Bucket has been carefully engineered using the latest in software systems Finite Element Analysis (FEA), using this high powered sophisticated piece of software allowed SIMCO the ability to fully FEA a whole Bucket for mechanically integrity and fatigue life.
It is lightweight without compromising mechanical strength and integrity and designed to perform across a wide variety of digging conditions.